Practical Philosophy Australia and its affliated schools around Australia organise various events for the enjoyment of students and the general public. This page lists upcoming offerings that complement the School's Philosophy courses and bring practical philosophy to everyday living.
Below are the term dates for the Online School:
Term 3, 2021 (IN PROCESS) :: 20 September - 28 November 2021
Term 1, 2022 :: 7 February - 17 April 2021
For face-to-face term dates, please see the specific website for your state school.
The Schools around Australia are pleased to present our first ever national symposium - a day rich with a variety of presentations from which to choose, all drawn from the many areas of interest and expertise of our students, many of whom have been attending the school for years.
There are three sessions in the program, each containing several options. Please choose one option in each session. The options are outlined in detail below.
DATE
Sunday 11 April 2021
TIME
QLD, NSW, ACT, VIC & TAS (AEST) :: 9.00am - 3.45pm
SA & NT (ACST) :: 8.30am - 3.15pm
WA (AWST) :: 7.00am - 1.45pm
COST
$45 flat fee
WHO CAN ATTEND
A public event which is open to all.
LOCATION
Online via Zoom
PROGRAM
Please note the below program is listed in AEST time:
09.00 - Session 1
11.00 - Session 2
13.00 - Lunch
13.45 - Session 3
15.45 - End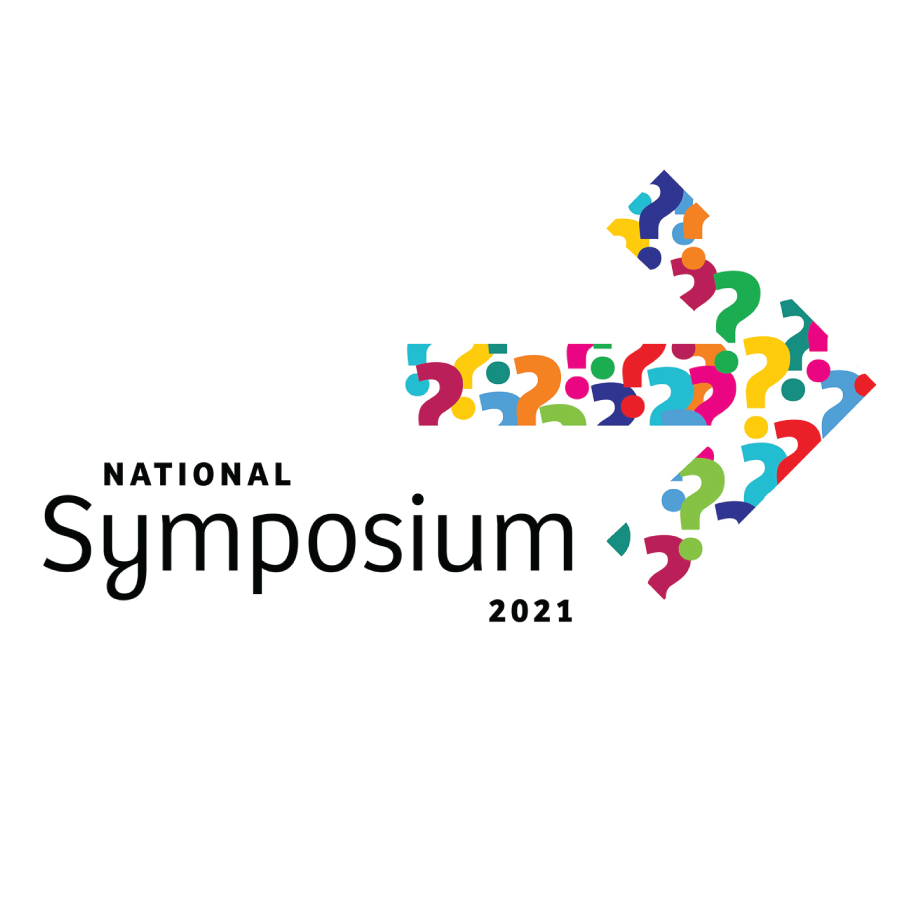 SESSION 1
Choose 1 of the below sessions to attend.
Explore how Islam seeks the Divine as expressed through a unified approach to the creative arts. Participants are invited to contemplate works of art and architecture from stillness, allowing the work of art to speak. Many of the greatest historical buildings such as the Alhambra Palace in Granada, the blue tiled domes of Isfahan in Iran and the magnificent Taj Mahal in India all express the law of Unity in Diversity celebrating the Unity of God [Allah].
Presenter: Garry Martin is an architect who has contributed to publications on the art and architecture of Islam and the architecture of India. He also practiced in the Middle East designing modern buildings sensitive to their cultural and historical settings. He is a member of the school of philosophy in Melbourne.
Plotinus is one of the West's most profound philosophers, yet he is a mystery to our age; when did you last see his name on a school's curriculum?  We will explore and reflect on some of his ideas that uncover the foundations of who and what I am.  We will also look at two pieces of art that beautifully and simply crystalise his work on who we are. 
Presenter: Helen Nichol leads boutique and philosophic tours of Renaissance Florence and has a long-standing love of Plotinus whose works featured in her Doctorate thesis.
Modern economics appears to have few satisfactory answers to the problems society faces, yet economics, properly understood, is an aspect of the law which ensures prosperity. This presentation examines the principles of justice which are at the heart of economics. We will examine why a land value tax is said to be both an efficient tax base and a means for removing conditions which cause economic injustice. This will lead to a consideration of whether such a tax is practical.
Presenter: Matthew Walsh a lawyer and accountant by training, and a tax disputes lawyer by profession. He has attended the School of Philosophy for 30 years and has a long-standing interest in how justice and equity may, as a practical matter, prevail at all levels, including in the individual and in society.
The 13th century Persian mystic and poet Rumi is the most widely read poet in the West today. He has left a vast body of lyrical poetry exploring the nature of Love itself and our deep longing for its realisation. This workshop will introduce us to this great teacher and his teachings on Love through an experiential exploration of his beautiful poetry.
Presenter: Atousa Khadem is a lawyer and tribunal member by profession and has been studying Practical Philosophy for over twenty years. She reads and studies Rumi daily.
SESSION 2
Choose 1 of the below sessions to attend.
Wabi Sabi is a Japanese art form dedicated to finding deep beauty in imperfection, and in the acceptance of the transience of all things, that change and deterioration are inevitable, liberating us from habitual ideas of how things should be. Wabi Sabi sees beauty in age, in the natural wearing out of things with use, in chips and cracks, moss and rust, and expresses itself in the Teahouse, Raku pottery, Kintsugi (cracked bowls), natural lacquered wood and moss on stone. It helps us accept ourselves, as we are, with all our apparent imperfections and weaknesses, allowing us to step beyond these ideas into our wholeness and natural perfection.
Presenter: Demetrius Condos is an architect by profession in both commercial and domestic practice. He has a love of symbolism, and Japanese art and architecture, which was the subject of his thesis at university. He has been with the School of Practical Philosophy for 35 years.
The Ramayana is one of the oldest of Humanity's mythological legends or stories - and as such has stood the test of time.  Why has it survived so long?  Could it be that it is an instruction manual on how best to be human, what difficulties we face and how to overcome them?  We will look at the basic story, the characterisation and who or what psychological or mythical aspect each character stands for.  The presentation is founded on the teaching of Sri Shantanda Saraswati and personal experience.
Presenter: Glenn McDermott is a civil engineer by profession and has been interested in myths and legends since he was 10 years old.
Through the wisdom of the ancients, the good customs of the people, the wisdom of rulers, great historical events, the reason of the judiciary and the example of the law in action we will explore and understand the wonderful heritage of the Common Law. We will glance at its beginnings from beyond antiquity, look closer at its principles and development and take an expansive view of its profound influence on the structure of modern, international society. All enlightened by philosophy.
Presenter: John Fisher is a lawyer by profession, formerly a Partner and now a sole practitioner. He has been with the School of Practical Philosophy for over forty years and has a lifelong fascination with the Common Law and its relation to Philosophy.
The world today is filled with fear. The Gita says that Fearlessness - Abhayam - is the first natural quality of one's own true self. Without fearlessness none of the other divine qualities can manifest. This is a practical account of overcoming irrational fears and discovering the natural birthright of everyone - the deep peace within.
Presenter: Hugh Hanson is a graphic artist by profession has been a student in the School of Practical Philosophy for many years. He has found that philosophic practices have helped to overcome apparent obstacles in life.
SESSION 3
Choose 1 of the below sessions to attend.
The history of fresco spans the millennia from Ancient times to the present day, reaching its zenith during the Italian renaissance. This talk will briefly follow that history, the underlying spiritual, philosophical and secular principles giving birth to those frescoes and look at how a fresco is made, its step-by-step development. We will view many examples of great frescoes and examine the primary method used for saving and restoring old frescoes. Finally, we will ask if the art of fresco is relevant in the 21st century.
Presenter: Robert Lenn is a practising fresco artist and has been studying philosophy since the mid-seventies. He has a love of drawing and a deep interest in fresco and egg tempera.
The Christian mystics understood that in transcending the material world it is possible to find unity with the divine. We will examine some key statements spoken by Jesus that point to that divinity within our own souls. We will also look to the mystics to discover what they practised to help access the wisdom of Jesus. Could this be the time to return to the purity of the conscious words spoken by Jesus himself – spoken directly to the minds and hearts of all people in the centuries to follow?
Presenter: Marita Brewster is a member of the School of Philosophy in Melbourne and has studied and practised philosophy for over 40 years.  She leads the Plato faculty in the School and is interested in the connections between the Platonic, Vedic and Christian teachings and in the one truth that unites them all. 
Embodied within every civilisation are acts of sacrifice.  They are not only historical events but also made central to the myths and literature that have become the touchstones of our culture. This presentation will discuss why an all-loving God tests Abraham by asking him to sacrifice his son Isaac.  Why did Athens condemn Socrates to death, and more puzzling why did his most committed follower Plato absent himself during his master's final hour?   We will touch upon Shakespeare's plays Julius Caesar and A Midsummer Night's Dream, ancient Greek tragedies like Oedipus, the rise and fall of medieval witch hunts, and more.  The long and ancient history of sacrifice provides a fresh understanding of who we are today and, in particular, how Western Civilisation arose.  
Presenter: John Salamito is a mining engineer and actuary by profession and the former CEO of a large insurance company. His approach to philosophy and to life is to enquire deeply into its foundations.
One of the fundamental questions in philosophy is who is the doer? – the agent, and what is the nature of the Subject – the identity.  This talk examines some of the concepts of identity over the past five millennia and asks whether Advaita Philosophy and its practices have anything to offer the modern world seeking Justice and Equity.
Presenter: Malcolm Lennox is a geologist by profession and has been studying philosophy since the mid-Seventies. He is particularly interested in the intersection of science, history and advaita philosophy.