How life became so complicated?
If happiness lies beyond the seeking of material possessions?
If there is something more to life?
If it is time for a new way of thinking?
  Simplify and clarify your decision-making?
  Free yourself from habitual thinking and action?
  Learn practices that bring your mind to stillness?
  Better deal with stress and overwhelm?
  Join a group to consider the deeper questions in life?
  Strengthen your fortitude and conviction?
At the School of Practical Philosophy we seek to inspire the community to engage with the wisdom of philosophy as a way of living a true and happy life.
Our courses will help you explore the practical benefits of philosophy and ignite a different way of thinking about the world you live in, about how you approach the challenges and appreciate the joys that come your way, and about your relationships with the people around you.
We invite you to test out history's great philosophical teachings in the context of your own life experience, through course material that's been refined over 50 years.
START YOUR JOURNEY BY ENROLING IN "THE WISDOM WITHIN", OUR FREE, 10-WEEK INTRODUCTORY COURSE AVAILABLE BOTH IN PERSON OR ONLINE.
'The Wisdom Within' makes philosophy relevant and practical to our modern lives by introducing you to time-honoured philosophical concepts, developing them into techniques and real-world solutions to counter life's seemingly endless challenges.
The course explores where true wisdom is found and asks what holds us back? What sets us free? It aims to guide you to a greater understanding of yourself, your states of awareness and how justice is relevant to a meaningful life.
You will be introduced to practices that will improve your ability to be present to everyday moments with an increased sense of purpose.
TERM COMMENCES 6 FEBRUARY 2023
JOIN A COURSE AND TAKE TIME OUT FOR YOURSELF TO EXPLORE
TOPICS LIKE HAPPINESS, LOVE, WISDOM, FREEDOM, AND JUSTICE.
IT'S PHILOSOPHY FOR EVERYONE
DESIGNED FOR ALL, THE APPROACH IS PRACTICAL RATHER THAN ACADEMIC. THERE ARE NO PRE-REQUISITES AND NO EXAMS TO PASS.
All that is needed is a thoughtful approach to life, a desire to know more, to experience greater happiness and to discover the practical means to fulfillment.
Philosophical enquiry and study in the School is directed towards the understanding of the unity that underlies everyone and everything. This philosophy is known as Advaita Vedanta.
As companions on this exploration, we discuss concepts and ideas put forward by some of the greatest minds including Socrates, Plato, Confucius, Buddha, Epicurus, Emerson, Vivekananda and a modern exponent of the philosophy of Unity, Shantananda Saraswati.
Attend all 10 sessions over 10 weeks completely free of charge this coming term.
Our schools around Australia operate as not-for-profit organisations, as such we do not operate under the principal of generating profit and exist to serve the community. As a result, from time to time, we are able to offer our introductory course The Wisdom Within free of charge.
The Wisdom Within - Our Free Introductory Course
  Attend Face-to-Face or Online
  Meet once a week for 90 minutes (online) or 2.5hrs (Face-to-Face)
  Guided by a dedicated tutor
  Term commences 6 February 2023
The classes are not lectures. During each session you'll have the opportunity to interact with the tutor as well as your fellow students.
You will be in the good company of like-minded people from diverse backgrounds.
You will leave each class with time-tested principles and practices to apply in daily living and a toolbox of skills informed by the wisdom of the great philosophers.
Courses commence 3 times a year:
Term 1 - 6 February 2023
Term 2 - 22 May 2023
Term 3 - 11 September 2023
What is practical philosophy?
'What would a wise person do here?'
Philosophy means the love of wisdom.
Who or what am I? What is my potential? Who am I, really? My body? My emotions? My strongly held beliefs? My soul? Possibly all of these? Possibly none?
What is our state of awareness?
Why does it fluctuate during the day?
Often the most notable quality of wise people is their alertness to the subtleties of a situation.
We review our own experience of attention through a model featuring attention centred, captured, open and scattered, and how these each relate to the past, present and future.
Plato's views on justice. What does it mean to live justly? According to Plato, justice and injustice do not start 'out there'. They begin within us.
What is energy? Can it be created and conserved? We consider the Vedic model of three fundamental substances or energies.
What is reason? How can it enrich our lives? We look at the philosopher Shankara's notion that reason is the ability to discern the transient from the eternal, the changing from the unchanging.
What is beauty? Is there such a thing as absolute beauty?
Beauty has the capacity to open the heart and bring delight. In this session we discuss our direct experience of beauty in its different forms.
Is there a common thread running through all things? What is the effect of finding unity? When we look around at nature, we see diversity beyond imagination.
Practical philosophy is about discovering the truth of things – not theoretically, but in our own experience. In this final session we look back and ask ourselves how our search for truth has fared as the term has progressed.
CHOOSE ONLINE OR FACE-TO-FACE.
ALL OUR COURSES ARE LIVE, INTERACTIVE AND CONDUCTED BY A DEDICATED TUTOR FOR THE DURATION OF THE COURSE.
Our bricks and mortar schools in each state, whilst all being affiliated to our global network, are all independently operated. Course pricing for the face-to-face courses may vary from school to school. Please see the individual school websites via the links below for course pricing at your local school.
NSW / ACT
NSW
Mondays 6:30pm - Sydney CBD
Tuesdays 6:30pm - Sydney CBD
Wednesdays 6:15pm - Sydney CBD
Wednesdays 9:30am - Wahroonga
Thursdays 7:00pm - Wahroonga
ACT
Tuesdays 7:00pm - Deakin
Wednesdays 10:00am - Deakin
WAGGA WAGGA
Thursdays 7pm - Wagga Wagga
QUEENSLAND
The entire 10 week course is being offered free and also includes a morning weekend workshop. Each session goes for approximately 2.5 hours, including a break for refreshments.
Wednesdays 7:00pm - Milton
Thursdays 7:00pm - Milton
Saturdays 10:00am - Milton
Term Commences 6 February 2023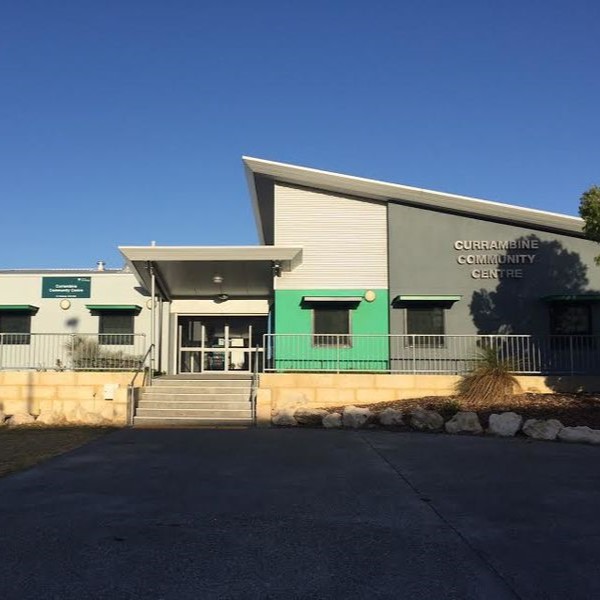 WESTERN AUSTRALIA
The entire 10 week course is being offered free and also includes a morning weekend workshop. Each session goes for approximately 2.5 hours, including a break for refreshments.
Mondays 6:30pm - Currambine
Tuesdays 7:00pm - South Perth
Wednesdays 5:00pm - Bridgetown
Saturdays 9:00am - Burswood
Term Commences 1 February 2023
VICTORIA
Please visit the Melbourne School website for further information about face to face courses.
Please note: Our national bricks and mortar schools are independent organisations, and the fees charged for courses may vary from state to state.
SUBSCRIBE TO 'WEEKLY WISDOM'
A weekly dose of practical philosophy landing straight in your inbox.